THE MINERS Churchill at Italská 2584/69, Žižkov district, which has lately been growing into another attractive area for young people to seek leisure and of course, high quality coffee. This coffee shop was opened in June 2020 and is located in the new Churchill office and retail complex, right across the street from Prague University of Economics, which makes this location a great place to not only work at, but study as well, or charge your energy before lectures or meetings, as well as place to just enjoy coffee with great view of the city.
The interior design was created by Svetlana Kolpakova. The goal was to design a space where people would feel comfortable, inspired, and driven to create something great. The interior is simple, industrial, airy, and open with lots of greenery for a simple but fresh vibe
Italská 2584/69, Praha 2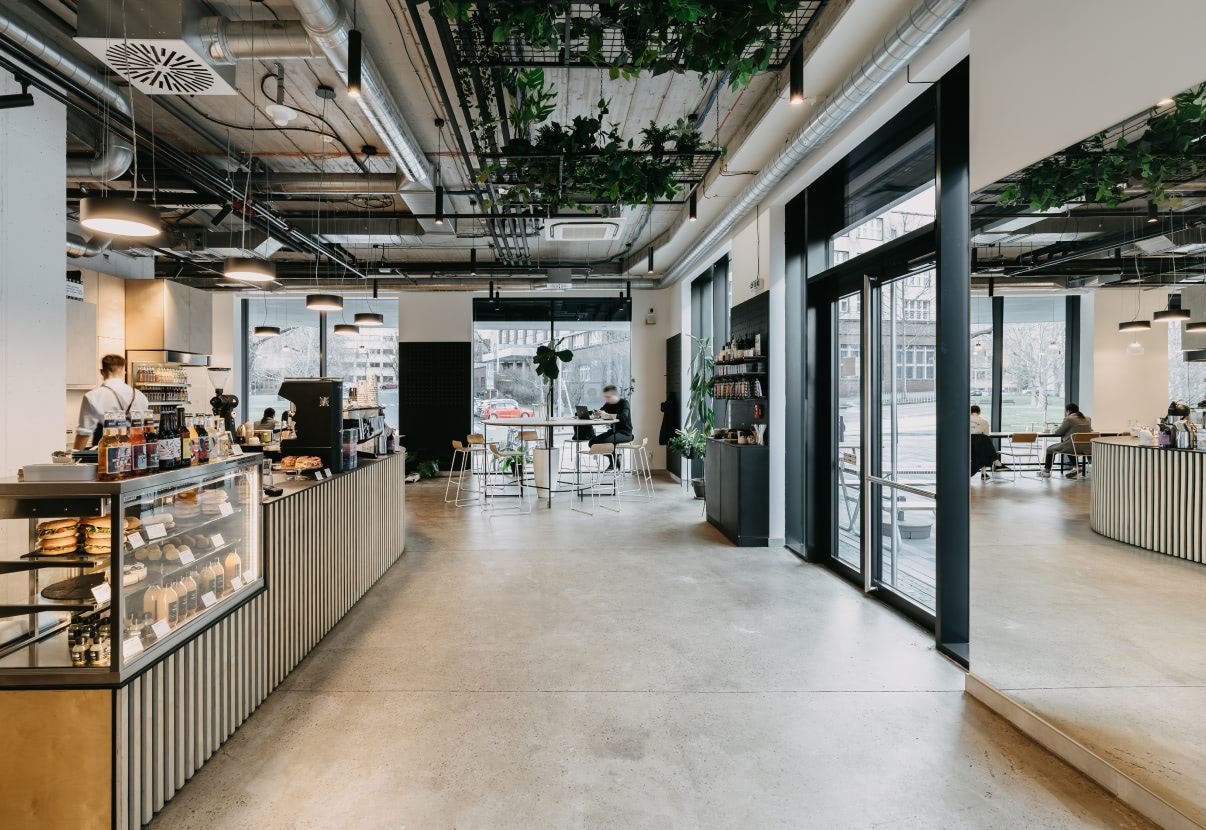 7x in Prague, 2x in Barcelona soon
THE MINERS is an urban cultural hub where modern people meet to work on their projects, share ideas, and enjoy a cup of excellent coffee.