The Miners roastery, currently housed in Vršovice, is getting ready for its big move to Palmovka's modern office center — DOCK. DOCK provides its visitors with all the amenities one may need, from restaurants to fitness centers. It is situated in an up-and-coming area of Prague 8 by the Vltava Marine. Here, nature and modern architecture collide to create a unique, urban landscape suitable for both home and work life.
The Miners DOCK will be our first open-concept roastery and cafe. We will also have a showroom, where you, our future guests, will have the opportunity to taste test all of our roasts firsthand. The space can accommodate up to 20 guests and will include our head office, a cupping table, and of course, the very heart of The Miners - a roastery and production center fueled by our extraordinary beans.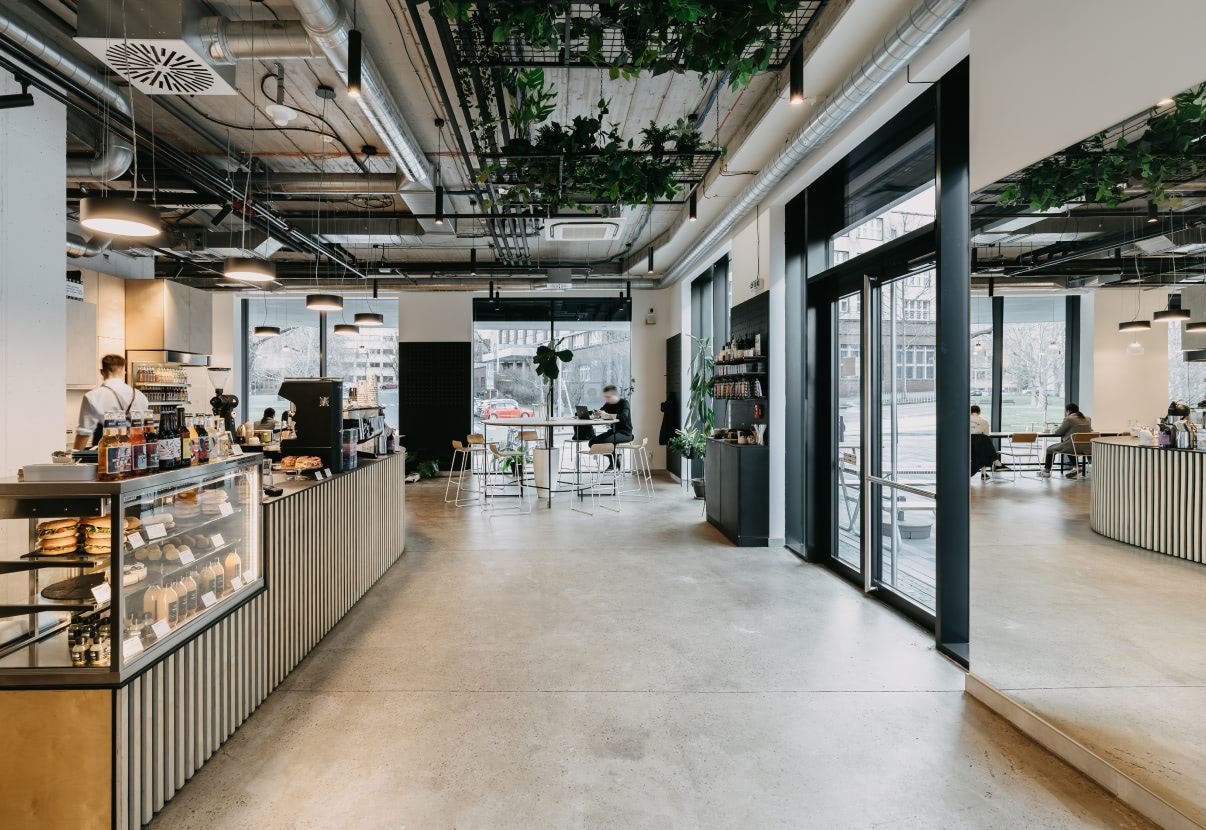 7x in Prague
THE MINERS is an urban cultural hub where modern people meet to work on their projects, share ideas, and enjoy a cup of excellent coffee.