The Miners JZP is our first coffee shop located at Slavíkova 1611/5, in the Vinohrady district which is an attractive area for most specialty coffee lovers.
Our vision came to life in March 2019 and it has become an urban cultural hub where modern people meet to mine for new ideas and flavors and exchange inspiration while enjoying a cup of coffee. The minimalistic and simple space with a lot of greenery and wooden elements creates a perfect atmosphere for working and studying. As to not waste any space, our basement holds MindSet ceramics studio, where handmade designer mugs and dinnerware are made from high quality clay, which you can not only buy at our stores, but also enjoy your coffee from. Under this coffee shop you'll also find InnSaei yoga studio with different types of yoga practiced and taught in multiple languages.
Slavíkova 1611/5, Praha 2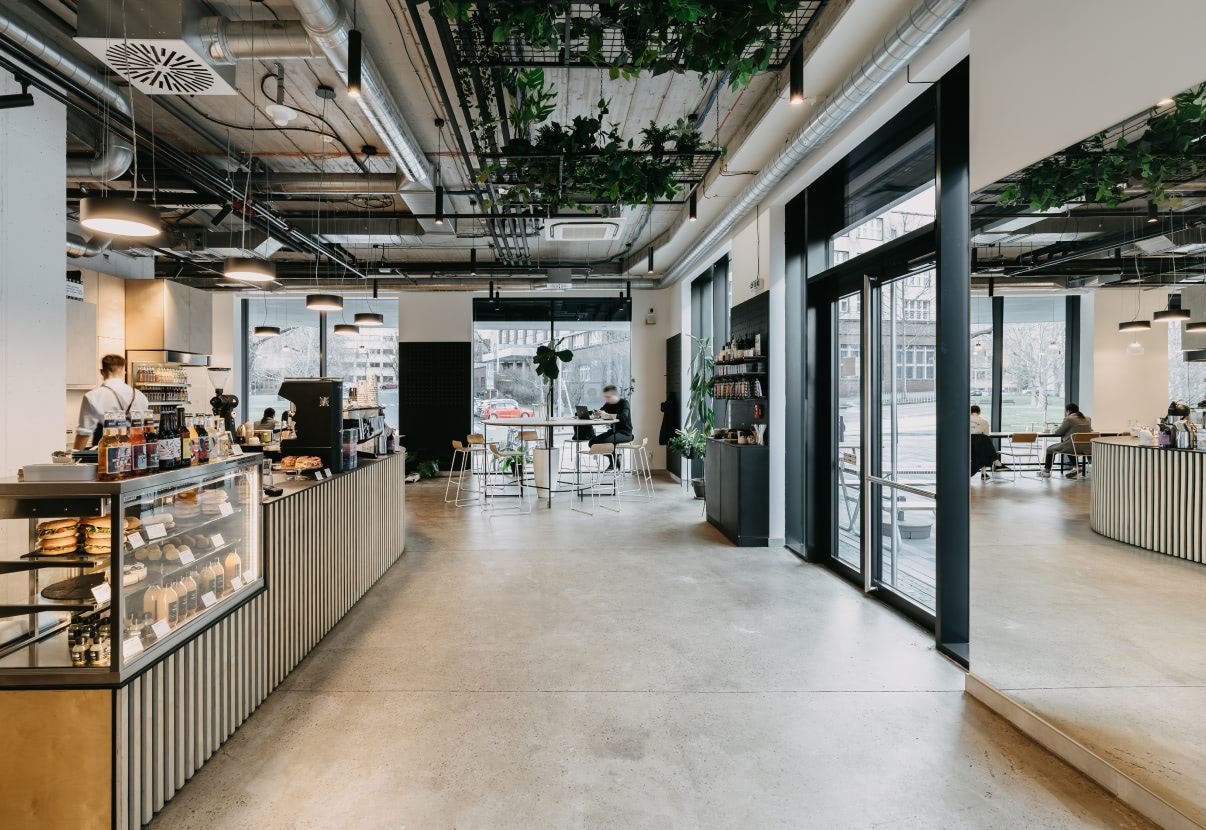 7x in Prague, 2x in Barcelona soon
THE MINERS is an urban cultural hub where modern people meet to work on their projects, share ideas, and enjoy a cup of excellent coffee.