The Miners Roastery, Prague
The Miners roastery, previously housed in Vršovice, has moved to Palmovka's modern office center — DOCK. DOCK provides its visitors with all the amenities one may need, from restaurants to fitness centers. It is situated in an up-and-coming area of Prague 8 by the Vltava Marine. Here, nature and modern architecture collide to create a unique, urban landscape suitable for both home and work life.
The Miners Roastery is our first open-concept roastery and cafe. We also have a showroom where you, our guests, can taste test all of our roasts firsthand. The space can accommodate up to 20 guests and includes our head office, a cupping table, and of course, the heart of The Miners - a roastery and production center fueled by our extraordinary beans.
In addition to our roastery and showroom, we have plenty of tables and Wi-Fi available, making The Miners Roastery an ideal location for remote work or studying. Our space is perfect for those who need a change of scenery from their typical work or study environment. We especially welcome visitors on the weekends when other places in town may be crowded. So, if you're looking for a relaxing and productive weekend spot, come visit us at The Miners Roastery at DOCK.
Boudníkova 2538/11, Praha 8
Introducing our beautifully designed meeting room at The Miners Roastery coffee shop, now available for booking by anyone. With its modern and sleek interior, our meeting space is perfect for small teams, studying groups or entrepreneurs to get together and create. Equipped with lightning-fast Wi-Fi, a large high-definition screen for presentations, and ergonomic chairs, our meeting room has everything you need to take your meetings to the next level.
Enjoy a complimentary jar of refreshing water, and order a delicious coffee from our café to keep your team energized and focused. At just 500 czk per hour, booking our meeting room is a convenient and cost-effective option. Simply reserve your spot online and pay in advance, and you'll be ready to impress your guests with a meeting space that inspires creativity and collaboration.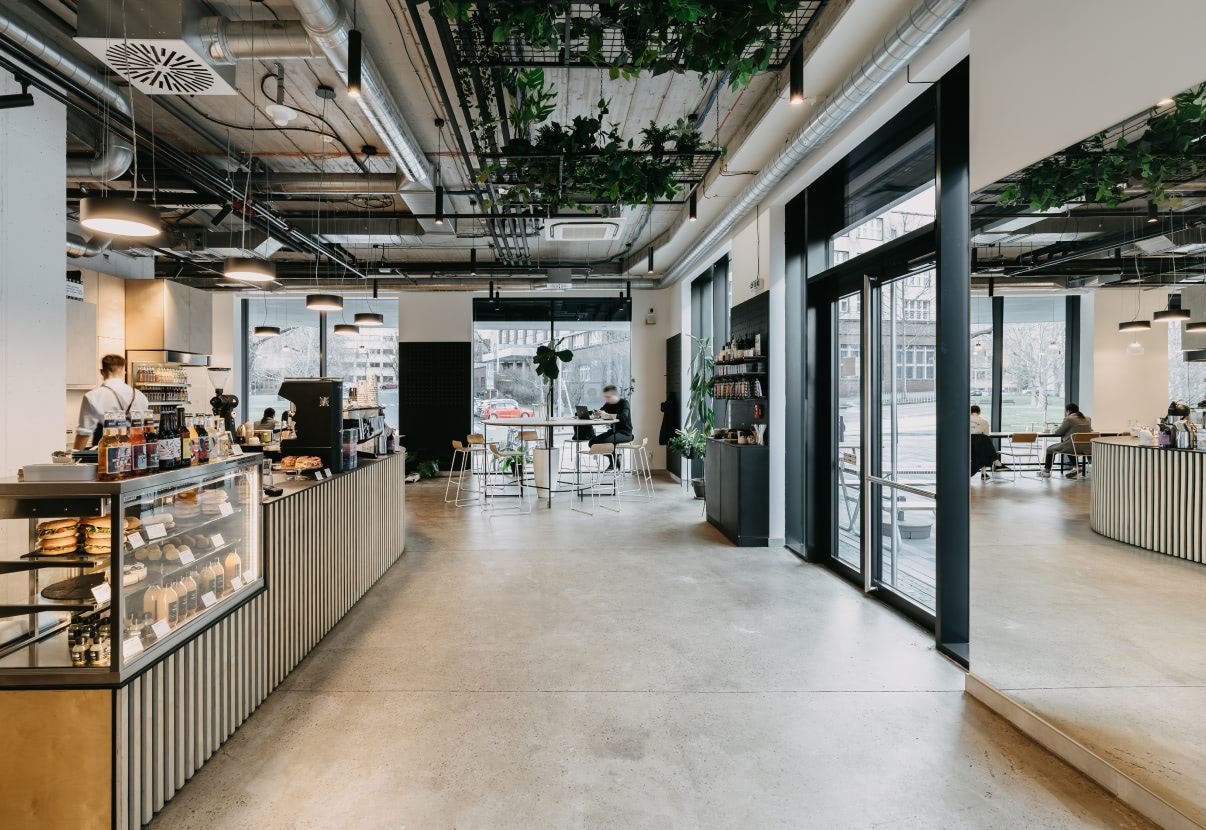 7x in Prague, 2x in Barcelona
THE MINERS is an urban cultural hub where modern people meet to work on their projects, share ideas, and enjoy a cup of excellent coffee.